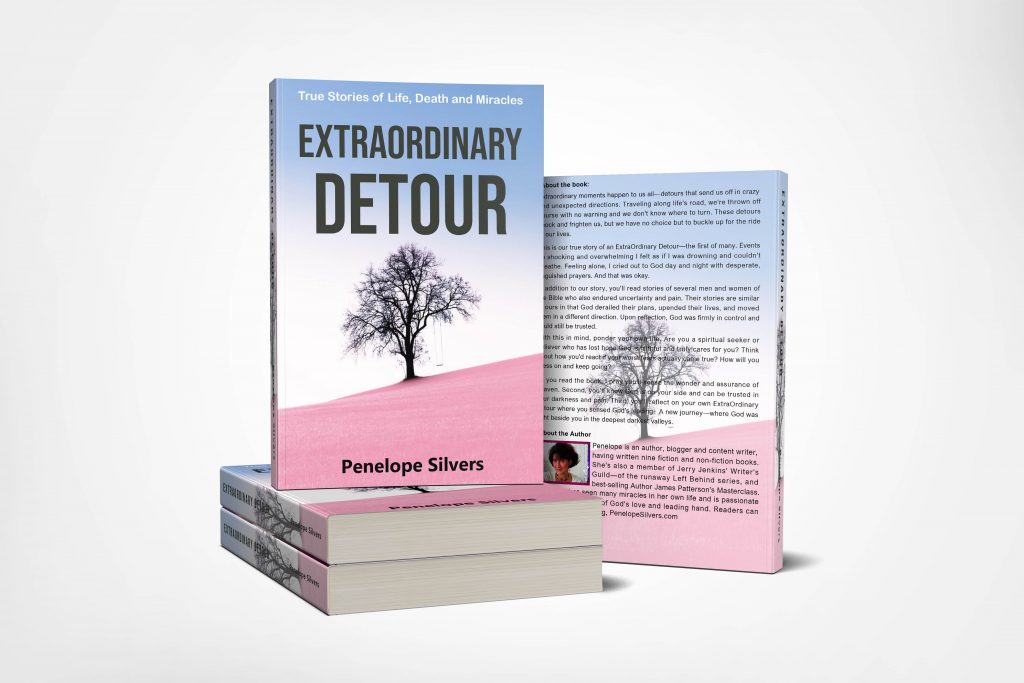 Kindle Version Available Now! Paperback available at all major retailers on May 31, 2022. Preorder your copy today!
In "Extraordinary Detour: True Stories of Life, Death and Miracles", Penelope Silvers shares the breathtaking experience of a real life act of God. A storm raged the day her husband Ron died and went to heaven for the first time. Afterwards, she realized that scary detours can be life-changing miracles in disguise.
The day dawned cool and breezy without a cloud in the sky when Penelope's husband went to heaven. As whipping winds and frigid air seemed to mirror Ron's declining health, Florida weather conditions gradually deteriorated. The start of what appeared a perfect day ended in a crushing nightmare.
From their point of view, the situation was bleak. Little did they know, extraordinary things were going on behind the scenes. God's plans were in play. Miraculous plans.
On that day, God's plan was veiled and hidden. The actual events of trauma, weather, confusion, and fear would never be repeated. The family's faith was sorely tested, but they learned God provides all that is needed. He merits worship in every circumstance, even when death stalks us.
Years later, as bits and pieces of Ron's extraordinary journey began to surface, Penelope would jot them down. He'd choke up while sharing, his eyes filling with tears before he could finish. He struggled to describe his spectacular trip.
Think about your own life. What if things are perfect just as they are, and nothing is ordinary – but extraordinary? Some people live as though there were no miracles. Others look for wonders each day. Which one are you?
As you read this story of God's goodness and faithfulness, ask yourself a simple question.
Is my life ordinary or extraordinary?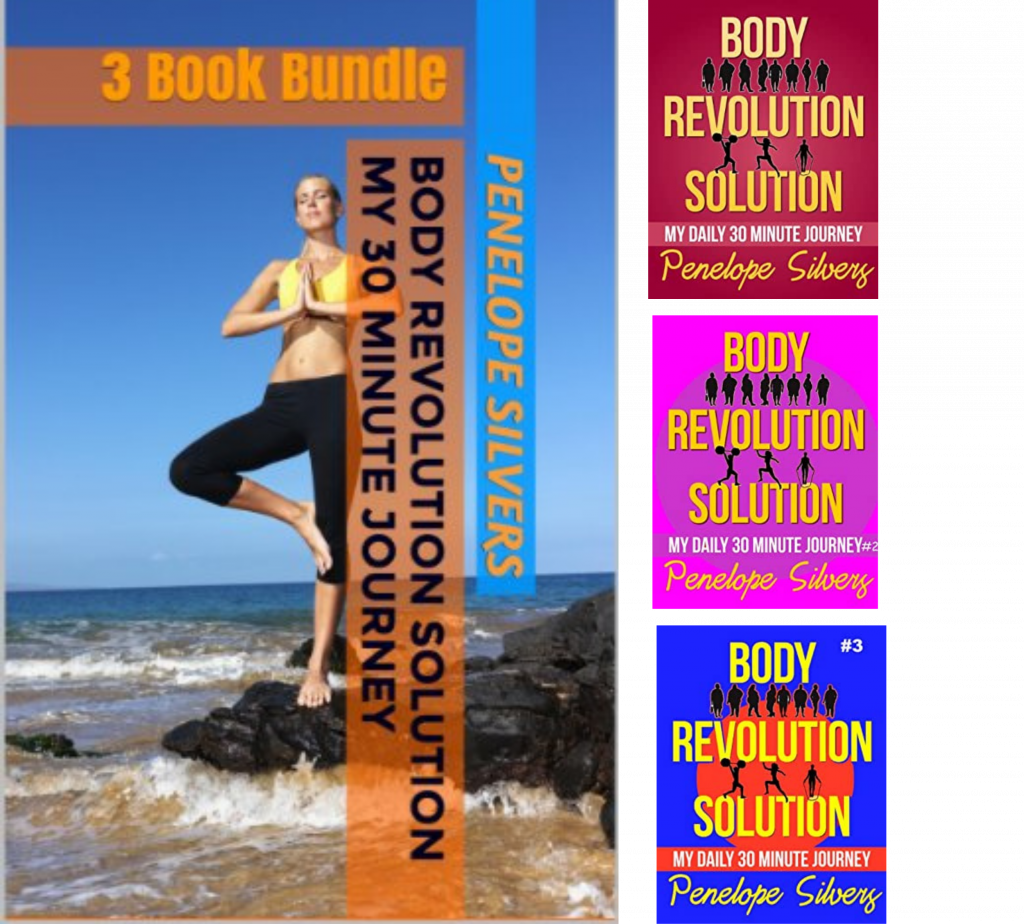 Get all THREE Body Revolution Solution books in one great package!
Your NEW Body–30 Minutes per day!
If you have tried unsuccessfully over and over again to shed pounds and failed, the "solution" to your body woes may be the "Body Revolution" system. You may be exercising and you may be eating fairly healthy, but not losing a single, solitary pound. I have experienced all this and more–and it is extremely frustrating to say the least. As a woman, you may also be in the midst of perimenopause or menopause and your hormones are blocking your weight loss efforts. Your body–as mine did–may just need a shake up from the years of abuse from zero nourishment type foods and lack of–or improper exercise.
This is the combination of books 1-3 of the Body Revolution Solution, 90-day journey. It chronicles the weight loss journey taken by two mature adults, using the Jillian Michaels' program and methods. She is trainer of several of the top weight loss winners of the Biggest Loser Reality Show. You will read a detailed, sometimes painful, step-by-step, day-by-day description of our new food and exercise program (only 30 minutes per day) and how it has completely transformed our lives. If you are discouraged by your seeming lack of ability to lose weight, don't lose heart–help is here within these pages!



Everlasting Love – Changing Tides Series #1
Christian Romance Novels with Heart–and a Little Slice of Heaven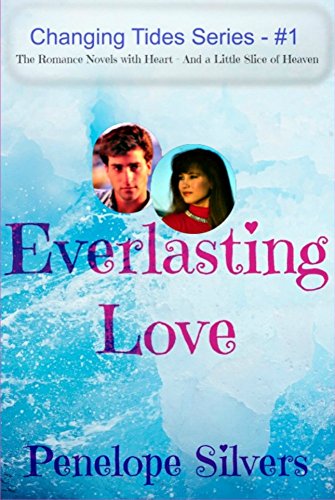 She said, "I never fell in love. I'd run headlong into it, hitting my head on one brick wall after another." That's spunky and vivacious Susannah Holt. She dreams of finding that one special someone. Her one true soulmate. She's seen it in countless movies and read about it in stacks of romance novels, but never experienced this rare love for herself. This man would have to be special to love a dual package of her and her baby daughter. She finds herself mixed up with an evil man who carries hidden secrets that threaten to devastate her very life. A mysterious visitor will turn her world upside down. Will she find hope for a new and bright future for herself and her daughter? Will she find the love she so desperately longs for? Is there such a thing as an everlasting love?
Other Books by Penelope
Check out books for winning contests, women's health and exercising your brain!