Post-Truth was Oxford Dictionary's 2016 word of the year.
Why? Because it captures the current mood and preoccupations all around the world.
Plainly, the dictionary defines post-truth as a situation in which feelings trump facts, and Oxford suggests it may become a defining word of our time.
A New Book
On the heels of this declaration comes a new book, Saving Truth: Finding Meaning and Clarity in a Post-Truth World.
The author is Abdu Murray, North American Director and Itinerent Speaker for Ravi Zacharias International.
Abdu has a Bachelor of Arts in Psychology, Juris Doctorate from University of Michigan Law School, and is a Scholar in Residence at Josh McDowell Institute of Oklahoma Weslyan University. Notably, he is also a former Muslim, turned Christian.
He's also the author of two other books, Grand Central Question and Apocalypse Later
Seeds Planted Long Ago
According to Murray, seeds of our current post-truth culture were planted thousands of years ago when Adam and Eve walked and talked with God in the cool of the day.
God, the source of all truth, had one command for them, "Do not eat from a certain tree of the knowledge of good and evil. If you do, you will surely die.
Of course, we know Eve ate that apple and her husband, Adam, was influenced to take a bite, too. Satan preyed upon their fleshly desires. At that point, the truth no longer mattered to them.
The seeds of our post-truth were planted in a garden—and not with a big tree.
What You Will Learn
This book is jam-packed full of wisdom. One of those type of books you must savor, not skim. As you open your heart and read the words on these pages, let them sink into your mind and touch your soul. If you want to truly grasp what is going on in our culture, understand the roots of why and how you should respond, read Abdu's book. With this in mind, this will not be a quick read, but a must read.
To give you some examples, these are but a few truths you will learn from this amazing book:
Why we are living in a culture of confusion.

Facts vs. Feelings.

How truth applies to sexuality, identity, morality, and spirituality.

Soft vs. hard truth.

Why self-law is inherently dangerous.

Major differences between autonomy vs. freedom.

True meaning of Matthew 7, "Thou shalt not judge."

How Christians have played a part in creating this "Culture of Confusion."

Why the church has drifted on this issue.

The giver of all Truth.

And how to be truly free.
Visit Abdu at his website: AbduMurray.com and receive a free download of Chapter One, or go to all the major retailers to purchase your own copy today!
What are your thoughts about our current culture? Let me know in the comments. I'd love to hear from you!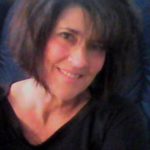 Penelope Silvers is a freelance writer, author,
and radio host of Penelope's Book Chat on Blog
Talk Radio. She lives simply and sanely on Florida's
beautiful nature coast.