Creating new habits doesn't have to be boring. To illustrate, I want to share Henneke's blog and her beautiful drawings! Her creative infographic inspires us to reach our goals for 2019! Enjoy.

3 Creative Habits That'll Make You More Inspired and Prolific, courtesy of Henneke at Enchanting Marketing
Make sure to visit Henneke at her blog and leave a comment for her. Happy New Year everyone!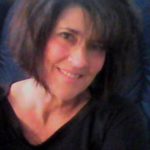 Penelope Silvers is a freelance writer, author,
and radio host of Penelope's Book Chat on Blog
Talk Radio. She lives simply and sanely on Florida's
beautiful nature coast.