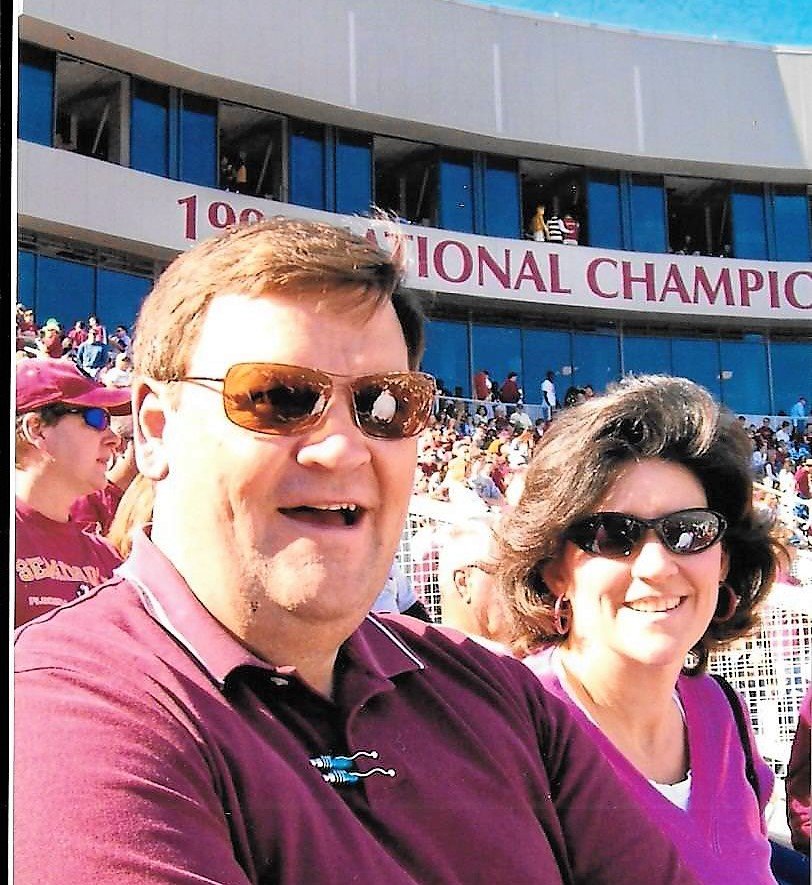 In a previous post, "Do You Believe in Miracles?" I only briefly touched on my husband's stroke over four years ago. Recently, we were able to sit down with Cam and Daniel on the Hand in Hand Show to discuss our story in more detail.
A Day Like Any Other Day
Imagine your most ordinary day. First, you rise from slumber and rub the sleep from your eyes. Second, you may shower, get dressed, and plug in the coffee pot to brew a cup or two. Finally, after eating some eggs or oatmeal, you brush your teeth and head off to work.
Most of our days go this way—until they don't.
On the other hand, imagine a day where all time stops because of a major health crisis. November 13, 2013 was such a day for my husband and me. Don't think it can happen? Neither did we, and we want to share our story with you.
ExtraOrdinary Detour
Listen to our story here:
An important point to keep in mind is that as challenging as an interview is for any of us, it becomes especially more so for stroke survivors. The reason is because communication post-stroke becomes extremely difficult. The Stroke Focus Podcast is a wonderful platform uniquely created for people who've had strokes and want to share their story.
Surprisingly, both hosts, Cam and Daniel, have also had strokes—which makes the show all the more extraordinary! They made us both feel right at home, Daniel did a marvelous job of editing the podcast, and we were given the opportunity to review and make suggestions. Despite any challenges, we were able to laugh, chat, and get the show recorded and published.
The show's title also reflects the name of our upcoming book. On the positive side, our story is a miraculous one, and the extraordinary detour was a journey from life to death and back to life again. Stay tuned. You won't want to miss it!
Aphasia
The stroke is only the beginning of the challenges. Afterwards, there are many side effects to navigate by both the stroke survivor and their families. After his stroke, Ron was left with Wernickie's Aphasia. Aphasia is a communication disorder affecting over 2,000,000 Americans! If you've never heard of Aphasia, this page breaks down the different types, with a wonderful visual.
To find out more, visit the National Aphasia Association.
Signs and Symptoms of Stroke
[bctt tweet="Most importantly, please educate yourself on the symptoms of a stroke. It could save your life or the life or someone you love." username="PhilosBooks"]
Here's but a few according to Stroke.org
SUDDEN numbness or weakness of face, arm, or leg—especially on one side of the body.

SUDDEN confusion, trouble speaking, or understanding.

SUDDEN trouble seeing in one or both eyes.

SUDDEN trouble walking, dizziness, loss of balance or coordination.

SUDDEN severe headache with no known cause.
The symptoms above are the same for women, according to GoRed.com.
Without delay, call 911. Don't think twice. You could save a life.
A Caring Community
Remember this, you are not alone. By all means check out StrokeFocus.net if you're a stroke survivor or a caregiver of one. This website is full of very informative articles and videos, and online discussions with others in your shoes to help you navigate this new world.
[bctt tweet=" "Promise me you'll always remember: You're braver than you believe, and stronger than you seem, and smarter than you think." – A.A. Milne (Author of Winnie the Pooh)" username="PhilosBooks"]
Heart to Heart Video
In summary, I'd like to share a wonderful 3+ minute video that will give you an idea of what it's like to suffer from Aphasia after a stroke:
To request an interview on the Hand in Hand Podcast, follow this link and fill out a brief survey.
Have you or someone you love had a stroke? Tell me your story in the comments. I'd love to hear from you!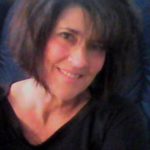 Penelope Silvers is a freelance writer, author,
and radio host of Penelope's Book Chat on Blog
Talk Radio. She lives simply and sanely on Florida's
beautiful nature coast.
DISCLOSURE:   I only recommend books that I have read myself. Some of the links in this post are affiliate links, meaning, at no additional cost to you, I will earn a commission if you choose to make a purchase. Thank you for your support of this blog.