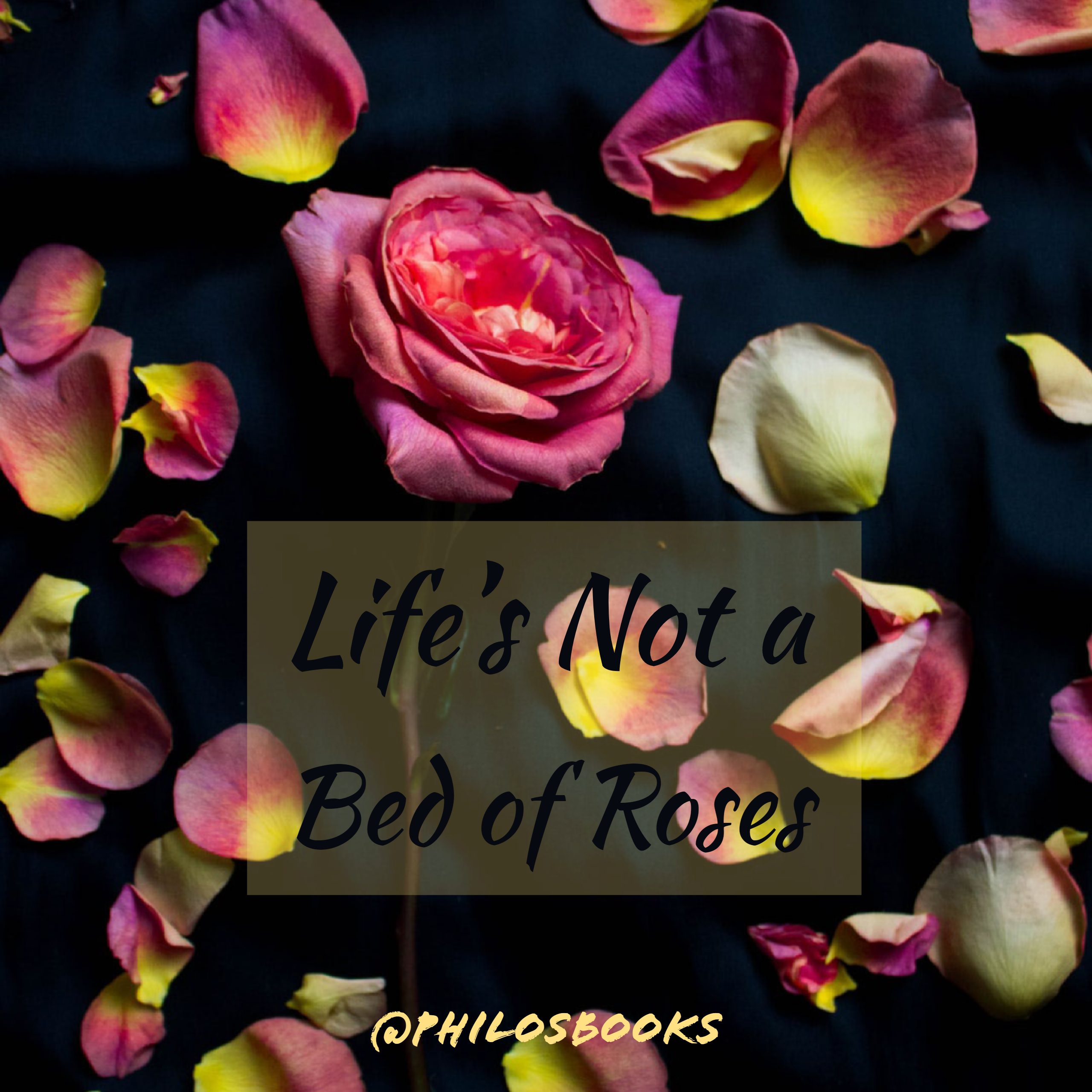 Like many of you, my life's not a bed of roses. So far, I've lived through raising two children (one being deaf), debilitating depression, several job losses, hurricanes, family issues, and numerous health challenges with a husband who almost died several different times with heart failure and then three strokes, which I wrote about in Do You Believe in Miracles? To top that off, I was diagnosed with breast cancer, which I wrote about in How a Newspaper Ad Saved my Life and the YMCA Livestrong Program
To survive and thrive, depression was not an option. Easily, I could slide down into that miry pit of despair and self-pity and never surface again. Life and my surroundings needed to be viewed through a different perspective. Not that I put on rose-colored glasses and pretended things were hunky dory. That doesn't work either. I'm a realist—but needed desperately to rise above my circumstances, not deny them.
How can you survive if you feel as if you're a sinking ship?
Priority #1 The Most Important Thing
Prayer was #1. First thing in the morning, and all day whenever you feel yourself starting to sink. We are commanded in the Bible to pray without ceasing. If you don't currently pray, try it! What do you have to lose?
1 Thessalonians 5:16-18 English Standard Version (ESV)
Rejoice always, pray without ceasing, give thanks in all circumstances; for this is the will of God in Christ Jesus for you.
Priority #2
Thereafter, daily I surrounded myself with lovely sayings, Bible verses, quotes, pictures. Anything that would lift my spirit and put a new song into my heart.
Without realizing it, I was living according to Philippians 4:8
Finally, brothers and sisters, whatever is true, whatever is noble, whatever is right, whatever is pure, whatever is lovely, whatever is admirable–if anything is excellent or praiseworthy–think about such things.
And I have. Believe me, it makes a difference in my daily countenance and outlook not to ponder on all the darkness going on in this world. I know there's plenty. It is a dark and hostile place. But if I keep my own spirit glad, alive and hopeful, then I can be of help to others who need it.
Upcoming: 365 Days of Encouragement
In that vein, I've decided to share a 365 day calendar of uplifting verses, quotes, and sayings that will lift your spirits. I hope you visit often, and read a verse that will bring you joy.
The plan is to publish in sections weekly. The first will be January-April, then May-August, then September-December. I pray you will be encouraged, uplifted and inspired.
Live your life in hopefulness and peace, because God does not want us to be anxious.
Philippians 4:6-7 (New International Version):
Do not be anxious about anything, but in every situation, by prayer and petition, with thanksgiving, present your requests to God. 7 And the peace of God, which transcends all understanding, will guard your hearts and your minds in Christ Jesus.
Resources to Help
Books and uplifting songs can be healing and wonderful resources of help and encouragement. If you need some soothing and uplifting music right now, Fernando Ortega was one I loved to cry to. Link to You Tube Video
Books are as numerous as stars in the sky, but I'm going to share several that have been of help to me.
Author Peter McWilliams
Thoughts and Inspirations for a Beautiful Life by Alexandra Stoddard
By the way, did you know there was actually a song about rose-colored glasses? I stumbled upon this version sung by a popular country music singer, John Conlee. This should put a smile on your face.
John Conlee singing Rose-colored Glasses at Farm Aid 1985
I'd love to hear from you! How do you handle the pressures of life? Let me know of some other books that have helped encourage and inspire you.
Penelope Silvers is a freelance writer, author,
and radio host of Penelope's Book Chat on Blog
Talk Radio. She lives simply and sanely on Florida's
beautiful nature coast.