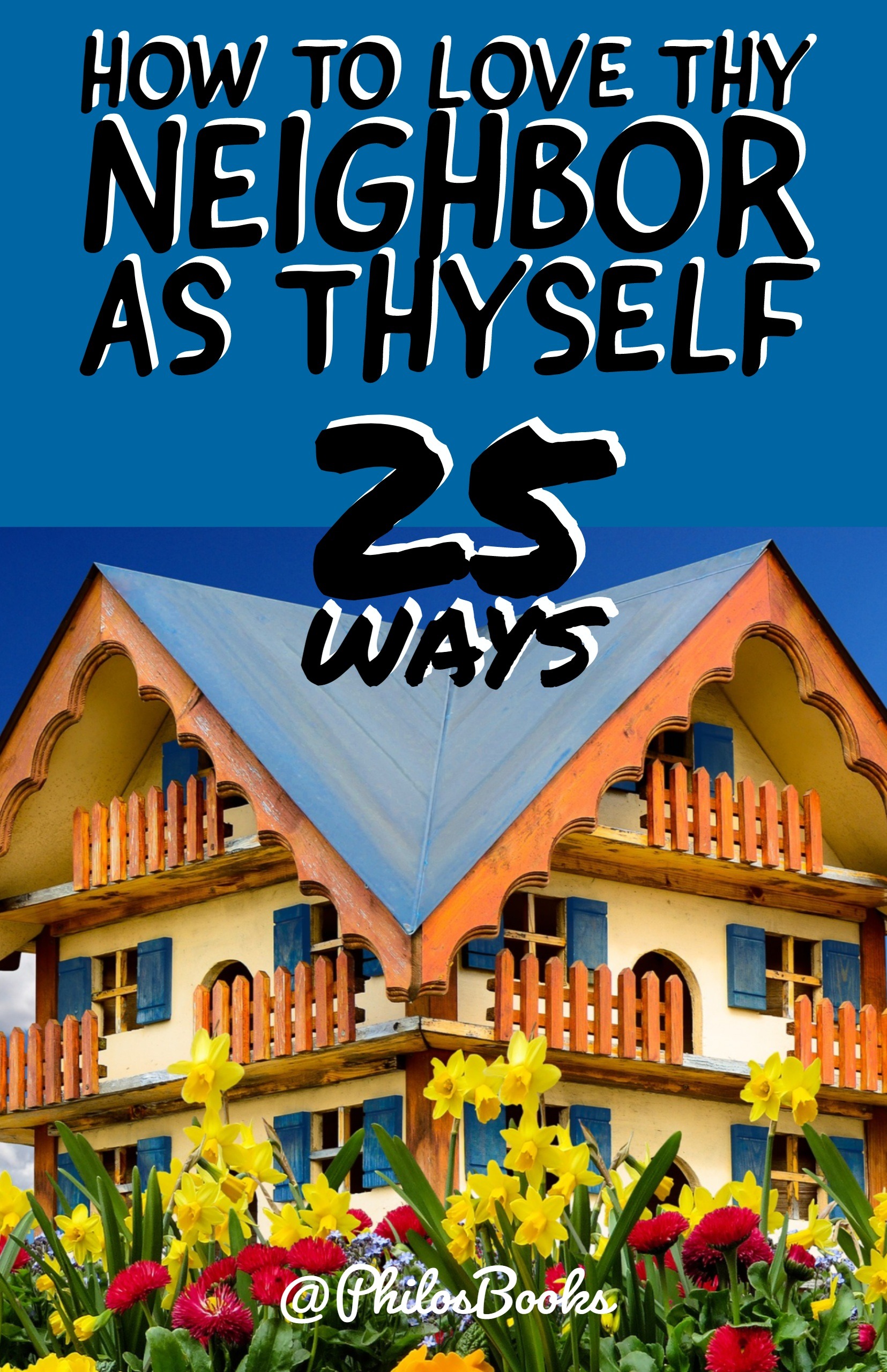 Love thy neighbor as thyself, we've often heard it said. But do you know your neighbor? How about their names? Do you wave and shout hello or are you like two ships passing day and night without ever speaking?
Anyone can buy a good house, but good neighbors are priceless. ~Chinese Proverb
For this article, let's define your neighbor as one who lives beside you or close by. However, according to Dictionary.com, you might be surprised to know the word neighbor can be used as a noun, adjective or verb with several meanings.
Definition of a Neighbor
[ney-ber]
Noun
1. a person who lives near another.
2. a person or thing that is near another.
3. one's fellow human being: to be generous toward one's less fortunate neighbors.
4. a person who shows kindliness or helpfulness toward his or her fellow humans: to be a neighbor to someone in distress.
5. (used as a term of address, especially as a friendly greeting to a stranger): Tell me, neighbor, which way to town?
Adjective
6. situated or living near another: one of our neighbor nations.
Verb (used with object)
7. to live or be situated near to; adjoin; border on.
8. to place or bring near.
Verb (used without object)
9. to live or be situated nearby.
10.to associate with or as if with one's neighbors; be neighborly or friendly (often followed by with).
A Long Day
Let me tell you a little story.
After a very long day, I was ready to kick off my shoes, plop down in my comfy recliner and play some Candy Crush when there was a knock on the door. I opened it to a boy and girl, about 12 and 9, respectively, balancing on their bikes while juggling several items.
Fully expecting (hoping) them to be selling chocolate bars for band or a trip to Washington, D.C. with the crossing guard, I braced for the sales spiel.
First, the boy took a breath and dived in, chattering about drawings and bows as the girl simultaneously pulled things out of a bag, lifted them up, then stuffed them back in. Second, he showed me a crude list of items with the price of $2.50 next to each one.
Breaking in, I finally said, "Whoa, whoa. Hang on now. Now what are you selling these for?" Surprisingly, the answer was not what I expected.
He said, "We're helping out our mom. She's taking some time off work and we want to help buy her some things."
Food, maybe? I listened intently, and said, "Let's see what you have there." 
At once, my eyes were opened and my heart melted when I saw the bag's contents. Rather than chocolates or molded cookie dough, these two clever kids had designed wallets, change purses and bows using multi-colored duct tape. Plus, the boy had a notebook full of his drawings.
I asked them to wait while I went in the house to check my purse. Listen, I never have cash but found five, perfectly crisp, one dollar bills, so I grabbed them all.
Walking back outside, I fanned out the ones, asking "What can I buy for this?"
Their eyes lit up like Christmas trees. Both talking excitedIy at once, they said I could get a bow and wallet, or a bow and a drawing. Whatever I wanted! So I chose a purse and bow.
Luke 6:38 (NIV) Give, and it will be given to you. A good measure, pressed down, shaken together and running over, will be poured into your lap. For with the measure you use, it will be measured to you.
Know Your Neighbors
Presently, our neighbors represent several different cultures and ethnicities. Nevertheless, we all get along, speak to one another, and look out for one another.
For example, our neighbors to the left are originally from Puerto Rico. When he washed his car, he washed ours at the same time. We've been inside their house, met their large and very noisy extended family, and were welcomed like one of the gang. We attended their baby's one year birthday party, took a gift, and ate spicy food we're definitely not used to.
Likewise, they've borrowed our air compressor to fill up bike tires, and jumper cables when their car wouldn't start. I did research for him when he got hurt on the job and was having trouble at work.
On the other side we have neighbors from Nicaragua that speak little English. Ron helped fix their water softener, and when their well stopped working, he drove to a plumbing supply house for a part and installed it.
Christmas is a wonderful time to do nice things for others. We've exchanged Christmas cards and gifts, and I discreetly left each neighbor a Poinsettia on their doorstep.
Love Thy Neighbor As Thyself
"You must love the Lord your God with all your heart, all your soul, and all your mind." This is the first and greatest commandment. A second is equally important: "Love your neighbor as yourself." Matthew 22:37–39 NLT
Here is a story about some really great neighbors.
Furthermore, there are some good Samaritans that go way above the call of duty for their fellow man as you will read here or here.
In the event we think small gestures don't matter, the recipients of kindnesses from their neighbors said it best:
The other asset that we honor and respect even more is that of having great neighbors, being part of a great neighborhood and community. If we could only grow the "being a neighbor" feelings across our country and the world, maybe we wouldn't be having some of the problems we have.
25 Ways to Help Your Neighbors
Whoa! You might say. I'm not ready for that.
To be sure, it takes a bit of effort to put yourself out there, but you don't have to become best of friends with your neighbors. It only takes a small gesture to let someone know you care. To help you get started, the following suggestions are simple, but reap profound benefits for the recipient and the giver.
Bring in their mail if they're away

Roll up their garbage cans after pickup

Give some money if they've lost a job.

Pay them a compliment

Throw a block party

Have a cookout

Set up a yard sale and invite them to add their things

Assist a young, frazzled mother with some house cleaning

Help them hang Christmas lights

Lend a hand with a repair

Let them borrow something

Listen to them

Bake extra cookies

Cook extra soup to share

Make them little gifts at Christmas

Mend their fence

Mow their yard without asking

Offer to babysit once a month

Pull some weeds

Run an errand

Send them a card

Take an elderly neighbor to the doctor

Take them a pot of flowers with a bow on it.

Trim their trees

Wash their car
In conclusion, try to remember when you were a kid trying to sell door to door. I personally sold flower and vegetable seeds to make extra spending money, and will never forget the sweaty palms and palpitating heart. it was not easy to knock on the door of a stranger. If they knock will you open? Will you be a good neighbor?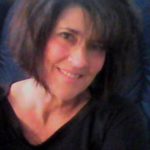 Penelope Silvers is a freelance writer, author,
and radio host of Penelope's Book Chat on Blog
Talk Radio. She lives simply and sanely on Florida's
beautiful nature coast.
DISCLOSURE:   I only recommend books that I have read myself. Some of the links in this post are affiliate links, meaning, at no additional cost to you, I will earn a commission if you choose to make a purchase. Thank you for your support of this blog.