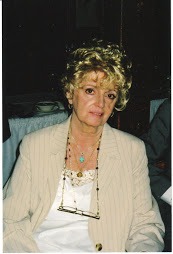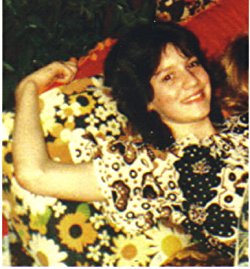 Author Micki Peluso and her daughter Noelle.
PLEASE NOTE: This is one of my first Blog Talk Radio shows, so please forgive some of the heavy breathing when my nose was too close to the mike! 😉
This show features an interview with Micki Peluso, the published author of a beautiful and haunting memoir, "…And the Whippoorwill Sang…". This book is a tribute to her daughter, Noelle, and also dedicated to all the children who have lost their lives to a drunken driver.
Radio Show Interview
Micki's Books
About the Author
I have written since I learned to hold a pencil. But life interfered with serious writing until a tragedy struck my family. This time I took up the pen and wrote as a catharsis to my grief–where spoken words failed, written words helped heal my wounded soul.
My first short story of the incident was published in Victimology: an International Journal, launching a career in journalism. When writing for newspapers there were no more rejections, a nice surprise. I became a staff freelance writer for a bi-weekly award winning newspaper and freelance slice of life writer for my local paper, serving a city of 600,000 people. The diversity of writing for newspapers let me experiment in many areas of writing from essays, commentaries, interviews, humor, pathos, analogy, and short fiction.
AND THE WHIPPOORWILL SANG, dedicated to the one I lost. It is a funny, poignant celebration of life rather than a eulogy of death. My newly released children's book, 'The Cat Who Wanted a Dog' is a coloring and illustrated book for ages from 4-9 years old. I love writing short stories, my favorite category, which has culminated into a collection of slice of life, humor, and multi-genre short fiction and non-fiction, called, 'Don't Pluck the Duck' due to be released in December, 2017.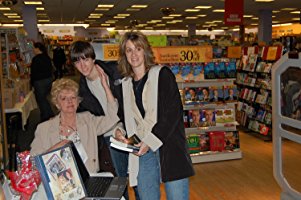 Links to Micki's Blog and Books
Whippoorwill Kindle & Paperback
The Cat Who Wanted a Dog Paperback
Cat Who Wanted a Dog Kindle
DISCLOSURE: I only recommend books that I have read myself. Some of the links in this post are affiliate links, meaning, at no additional cost to you, I will earn a commission if you choose to make a purchase. Thank you for your support of this blog.
I'd love to hear from you!
Leave a comment and let  Micki know how much you enjoyed hearing about life with Noelle.
Penelope Silvers is founder of PhilosBooks.com,
where Independent Authors are introduced to the World!
She is a freelance writer, publisher, and radio host of
Penelope's Book Chat on Blog Talk Radio.