We're all looking for quick and easy ways to lose weight. Perhaps you only want to shed a pound or two. However, the majority of us have a whole lot more to lose. [click_to_tweet tweet="Sometimes you just have to focus on becoming healthier and that begins with your food." quote="Sometimes you just have to focus on becoming healthier and that begins with your food."]Listen in to find out ways to eat clean and get lean and mean.
Radio Interview
Penelope's Book Chat interviewed Author Dr. Colleen Trombley-VanHoogstraat, DC. We discussed her book, "The 7 Essential Keys to Shedding Toxic Fat and Unwanted Pounds."
About the Author
Who is Dr. Colleen and why should you listen to her when it comes to shedding fat and losing those unwanted pounds?
She's accomplished in the area of health and wellness. First. being a Doctor of Chiropractic, private health coach, consultant, and speaker. In addition to those credentials, her educational background is in Exercise Physiology & Applied Kinesiology. She continues to study and train in the field of chronic & degenerative illness. She feels strongly that prevention and recovery is so important to combat these prevalent "diseases of lifestyle."
Check out one or all of her books to begin your journey to fitness today!
Dr. Colleen's Books
Click on the picture of any of these books to purchase on Amazon:
Visit Dr. Colleen
What is your favorite way to shed unwanted fat and lose weight? Let me know in the comments. I'd love to hear from you!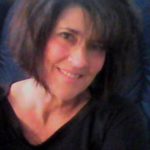 Penelope Silvers is a freelance writer, author,
and radio host of Penelope's Book Chat on Blog
Talk Radio. She lives simply and sanely on Florida's
beautiful nature coast.
DISCLOSURE:   I only recommend books that I have read myself. Some of the links in this post are affiliate links, meaning, at no additional cost to you, I will earn a commission if you choose to make a purchase. Thank you for your support of this blog.