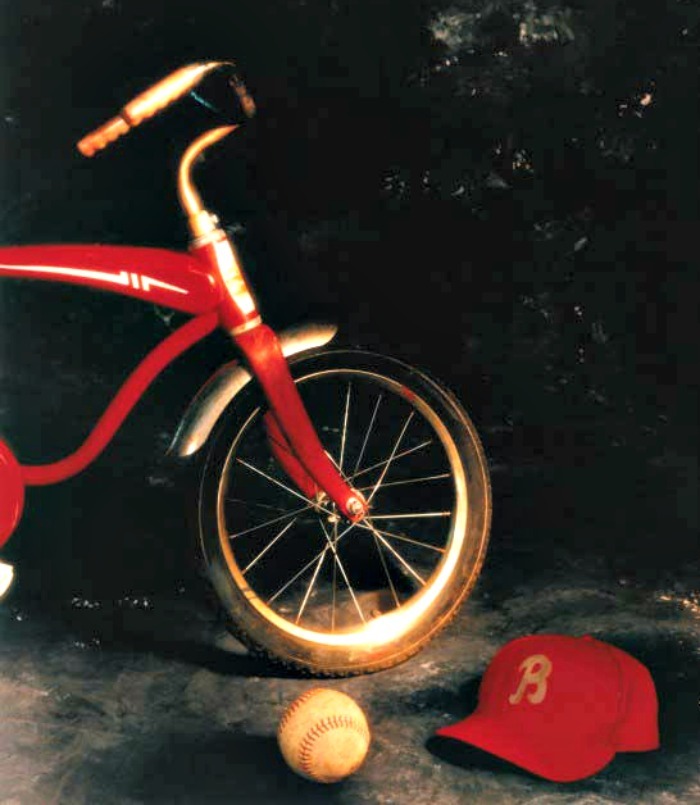 Ronald Eugene Harrison was born to Oscar and Gladys on the old Gregg Mill Road farm, August 26, 1943, in Ohio. Youngest in a family of seven, he arrived after Delores, Jim, Theresa, and Larry. Crazy in love, his parents married when Gladys was a mere seventeen years old.
Oscar began driving a Wonder Bread truck for a living, and the growing family soon moved to town. Life was simple on Westmoor Drive at the small white house with black shutters, where Morning Glories of blue and purple twined and encircled a front porch trellis greeting new visitors. Gladys happily cared for their children and kept the house spick-and-span while Oscar daily made deliveries. Lovingly tending her small garden, it thanked her with leafy lettuce and Big Boy tomatoes bursting with flavor, and the tiny kitchen would become a steam bath as she canned green beans, butter beans, pumpkins, and squash. She whipped up delicious jams from wild raspberries and blackberries, growing at the edge of the yard. Cardinals, Blue Jays, and sparrows flew in for their splash in the birdbath filled with fresh, cool water.
At age seven, Ronnie was a bashful, gentle, and kindhearted boy. Dark hair, cropped short, complemented soft brown eyes framed with long eyelashes. Laughing and chatting, he and Larry would walk out of their small neighborhood each week over the bridge and railroad tracks, covering the mile each day to reach the local elementary school. The peaceful walk ended when a next-door neighbor bully terrorized him until fed up, he wheeled around and punched his tormentor in the jaw. He never bothered Ronnie again.
Oscar took his young son on long rides in the big white truck with the red, yellow, and blue dots and a colorful loaf of Wonder Bread on the side. Excited, young Ronnie felt all grown up in the big seat beside his dad, bouncing and shouting over the roar of the truck. 
He also anticipated summers, when he traveled to his Uncle John and Aunt Rachel's farm to stay for a couple of weeks. Ronnie would rise early, help with chores and enjoy the peace and solitude of the country. Away from town, the night sky was inky black, and he delighted in star-gazing, naming constellations, and listening to Uncle John's stories while being serenaded by the music of cicadas and crickets. Hopes and dreams began to take shape in this young boy's mind, which was to one day be a farmer.
In 1965, Ronnie turned eighteen and was just on the cusp of beginning his own life. He was also in love with a girl named Brenda. He bought a ring but held it back as he waited for the perfect moment to present it to her. However, his life plans were halted when his number came up and he was drafted into the army, heading off to Vietnam.
My mom, dad, and two sisters stopped to visit Ronnie during our Myrtle Beach vacation in the summer of 1965. I was five years old when he was stationed at Fort Jackson boot camp in Columbia, South Carolina, and his soft, gentle brown eyes and kind manner left an impression. He hugged each of us, waving goodbye, and I watched him fade out of sight as our blue Valiant drove away for the beach.
Ronnie's perfect opportunity to present the ring to Brenda never came. There would be no ring. There would be no farm. He would never marry, become a farmer, or visit and laugh with his family again inside the small white house with the black shutters. Ronald Eugene Harrison stepped on a land mine in Vietnam, and the Army returned him home to his family in a casket on May 18, 1966. Brenda said her final goodbyes draped over his casket–weeping and moaning.
You'll always spot fresh flowers on his grave, tended by a woman who will forever love Ronnie. Brenda finally married, but her heart is forever entwined with the kind, warmhearted boy whose only dream was to be a farmer.
I'd love to hear from you!
Do you have a military family or friend you'd like to remember? Leave a comment and share your story.

Penelope Silvers is a freelance writer and author of 9 books. Her newest work, "Extraordinary Detour, True Stories of Life, Death, and Miracles," will be available at online retailers on May 31. She lives in Florida with her husband surrounded by beautiful lakes, breezes, and God's wildlife.