Photo Courtesy of bella67 on Pixabay
Let's Go Back—Way Back
Remember your paper route as a kid? It was fun biking up and down the streets, tossing the bundle (hopefully) on the sidewalk or driveway, and collecting a little money for 45 records and candy bars.
However, winter arrived with a fury, and sticking with that paper route became more difficult. It was a juggling act to throw a paper with precision from frozen fingers while trying to steady and keep your bike upright on the ice. Then, when finished, riding two miles across town in complete darkness as stinging winds bit your cheeks and watered your eyes.
Winters in the North
Growing up in the north I lived through frigid winters and a blizzard, and memories flooded back as I read about recent massive snowstorms and sub-zero temps.
Fall was so nice and comforting, with leaves changing from green to red and gold, smells of campfires, and football games. However, this was the ominous sign that winter was lurking close behind.
If you lived in the Midwest, who can forget the Blizzard of '78, piles of snow halfway up the picture window, shoveling out the car, layers of clothes, crunching walks, bright red faces, fingers and toes, fuzzy mittens, chili and cornbread, hot chocolate with tiny marshmallows, frozen puffs of breath, catching snowflakes on your tongue, breaking off and sucking on icicles, and attempting to make snowmen.
My Favorite Winter Poem
One of my favorite poems details the feeling of a dark, cold winter's night. I love this specific winter memory expressed in the lovely Stopping by Woods on a Snowy Evening by Robert Frost.
Whose woods these are I think I know.
His house is in the village though;
He will not see me stopping here
To watch his woods fill up with snow.
My little horse must think it queer
To stop without a farmhouse near
Between the woods and frozen lake
The darkest evening of the year.
He gives his harness bells a shake
To ask if there is some mistake.
The only other sound's the sweep
Of easy wind and downy flake.
The woods are lovely, dark and deep,
But I have promises to keep,
And miles to go before I sleep,
And miles to go before I sleep.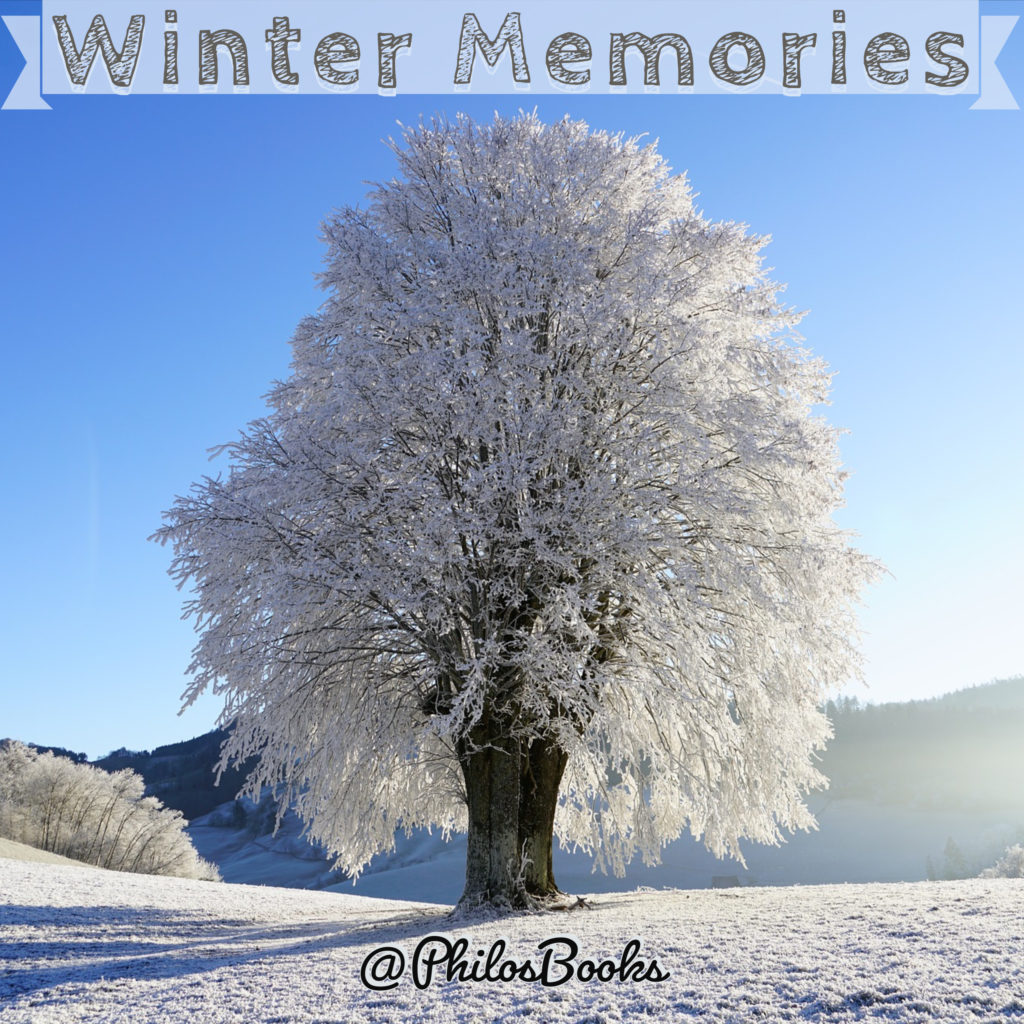 Photo Courtesy of Hans on Pixabay
Check out these b
ooks on the poems of Robert Frost if you're not familiar with his wonderful work, and this post to help inspire you through your own dark and dreary winter.
Selected Poems of Robert Frost       Robert Frost a Life by Jan Parini
And for children:

Poetry for Kids by Robert Frost
In conclusion, some of those northern winter experiences were actually nice, but I think I'll stick with the warm sun and allergies of the south. Thank you very much.
Tell us in the comments about some of your own winter memories. I love hearing from you!
Penelope Silvers is a freelance writer, author,
and radio host of Penelope's Book Chat on Blog
Talk Radio. She lives simply and sanely on Florida's
beautiful nature coast.
DISCLOSURE:   Some of the links in this post are affiliate links, meaning, at no additional cost to you, I will earn a commission if you choose to make a purchase. Thank you for your support of this blog.